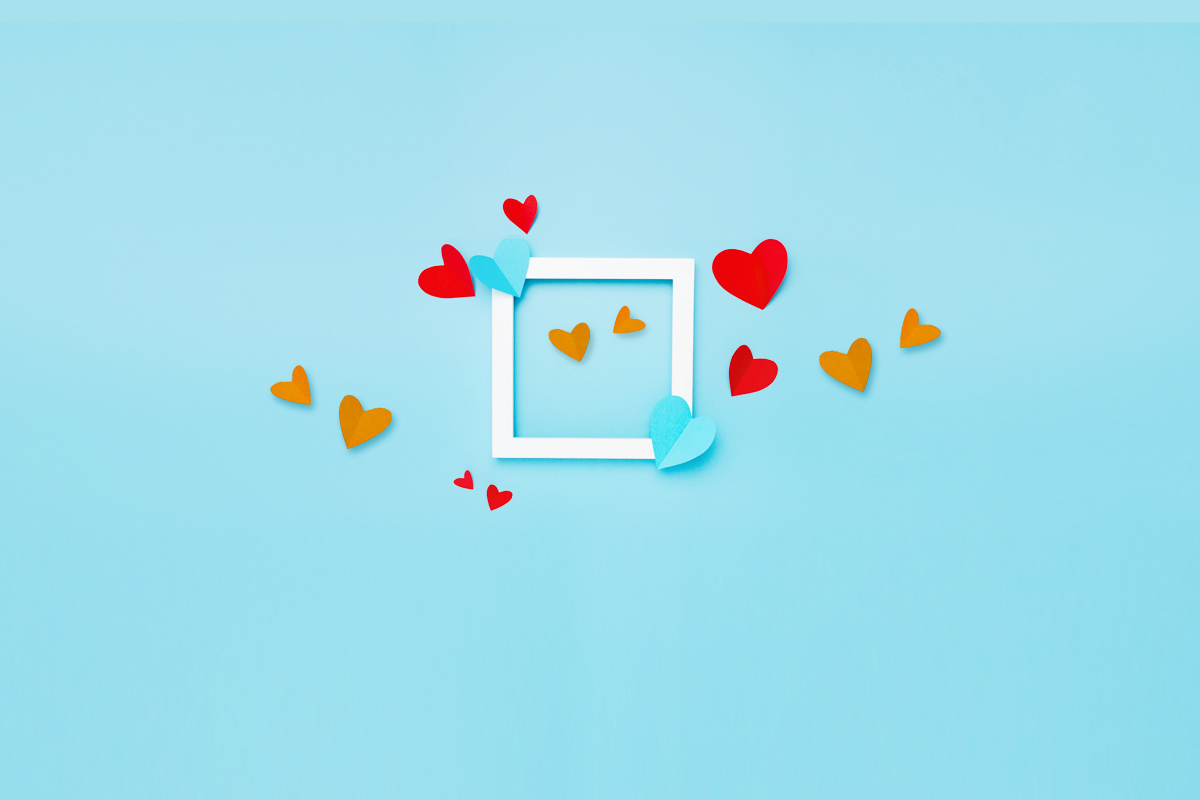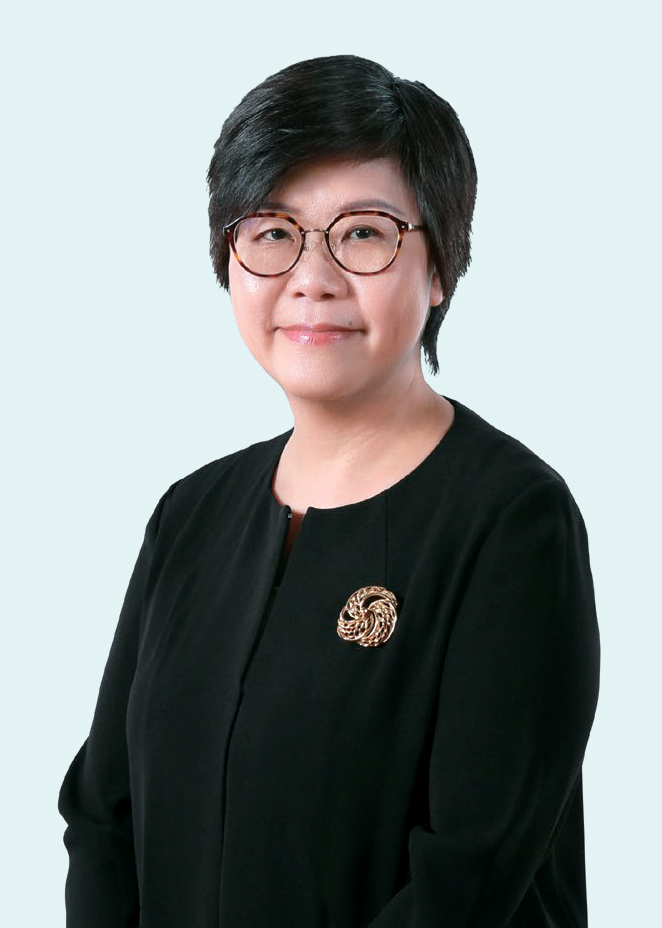 Ivy Leung Siu-ling
Chief Executive
Christian Family Service Centre has been growing together with the East Kowloon community. Throughout the past 70 years, we have been fully committed to serving people in need, supporting family functioning, providing the appropriate care and support, bringing together individuals, families and communities, and engaging different sectors in creating a better living environment.

We continue to uphold the mission by providing appropriate and high-quality services and responding to the social needs of the community. This year, we continued to work closely with external organisations, enhanced our internal resource coordination and leveraged our advantages as a provider of diverse services, in order to introduce innovative services. To build on the service growth and the efforts of our teams in the last few years, we were determined to deliver effective services and attached importance to the application of technology and human resources management. We also constantly explored service solutions that could meet the public demand, in terms of quality and quantity, while preparing for future challenges as we embrace a new chapter with all walks of life.

With the completion of our last strategic plan in 2022, our Agency embarked on a new three-year plan for 2023-2025. In November 2022, our Strategic Leadership Committee initiated the preparatory work for the new plan. Multiple rounds of discussions and consultations were carried out through workshops, executive meetings, retreats for the heads of units, professional staff meetings, all-staff meetings and Board meetings, to draft and finalise the content of the plan before outlining detailed implementation strategies.

Over the past few years, our Agency continuously increased the volume and diversity of service delivery, driven both by the policies and by our innovative and dynamic teams. Our stakeholders have been following matters closely, including the coordination of human resources, as well as the quality and impact of our services. The discussions around this strategic plan gave us a prime opportunity to set and prioritise our goals regarding human resource management, staff capacity building, quality management, and the application of technology and digitalisation. Furthermore, our service development plan will focus on addressing the most pressing social issues through carer support services, poverty alleviation, collaboration between the medical and social sectors, and the provision of mental health services. Over the next three years, we will work collectively to map out new development directions, implement the strategic goals we have developed, and actively respond to the ever-changing environment and service demands.

This year, our Rehabilitation Services hosted two opening ceremonies and used this opportunity to connect with our community partners and show appreciation for our stakeholders' support. Tsui Ngai Co-production Centre, our integrated vocational rehabilitation service centre located in So Uk Estate, Sham Shui Po, and "Sheung Yan House", our residential care home for individuals with moderate intellectual disabilities, held their opening ceremonies in January 2023. The theme of the ceremonies was "SO Together", symbolising our commitment to mustering broader social support to add vibrancy to the lives of our service users. In 2021, "Wellness-Zone - Integrated Community Centre for Mental Wellness", a comprehensive community centre for mental health services that has been serving Tseung Kwan O District for over 13 years, was relocated to its new premises at Mount Verdant. The opening ceremony was held on 16th December 2022, during which the Centre partnered with "Store of Happiness - The Mobile Van For Publicity Service On Mental Wellness" to promote its services. The two teams will work closely in the future to provide community members and service users with people-centric services, thereby incorporating elements of hope, harmony, health and happiness into the community.

In response to the diverse needs of service users, our teams have been actively exploring various innovative service ideas in recent years. With the support of the Social Innovation Fund of The Community Chest of Hong Kong, Mind Delight Memory and Cognitive Training Centre launched a three-year programme named the "Life-oriented Cognitive Training" project to support individuals with cognitive impairments. The programme encourages the participants to add elements of cognitive training to their everyday lives and invites businesses, restaurants and residents to join in the cause of creating a dementia-friendly community.

To offer vocational rehabilitation training for people with disabilities, our teams thought outside the box and adopted a diversified training approach to help service users overcome the limitations of their disabilities and showcase their potential to the broader society. Tsui Fung Co-production Centre, which commenced its services in August last year, opened the first chocolate-making workshop in Hong Kong that offers people with disabilities an opportunity to train and become chocolatiers. The centre is set to launch its own range of artisan chocolate products. This ground-breaking project not only enhances the quality of training and increases the service users'income, but also helps to promote social inclusion.

Building a diverse and inclusive community has always been at the heart of our Rehabilitation Services. Between November 2022 and February 2023, our Agency organised the "Inclusive West Kowloon Community Engagement Programme" in collaboration with the West Kowloon Cultural District Authority and with the support of the Yau Tsim Mong District Office of the Home Affairs Department. The programme consisted of three phases: the Community Inclusion Ambassadors Programme, Inclusive Workshop Series activities and the Inclusive Relaxed Performances. These activities, which promoted community inclusion through arts and culture, brought different community members together to experience accessibility and inclusion in the engaging atmosphere of the West Kowloon Cultural District.

In addition to the existing community support establishments including Community Rehabilitation Day Centre, Home Care Services and District Support Centre, our Rehabilitation Services will respond to the increasingly diverse service needs in two main directions - by conducting flexible and individualised service planning and adopting the International Classification of Functioning, Disability and Health (ICF) as an evidence-based, interdisciplinary framework for service development. With financial support from the Social Welfare Department, we launched the two-year Pilot Project on Integrated Community Rehabilitation Centre in Kowloon East, which will build on the strengths of our existing services to provide a mixture of centre- and home-based care services for people with severe disabilities in East Kowloon, thereby pioneering a new model of community support services.
It is heartening to see that the pilot programmes implemented by our Agency in the past have come to fruition and gained widespread recognition. In terms of elderly support, the five-year "Pilot Scheme on Home Care and Support Services for Elderly Persons with Mild Impairment" (HSMI), supported by the Community Care Fund, was regularised this year. Together, the two service units located in Kwun Tong and Wong Tai Sin Districts will serve a total of 390 individuals. Going forward, they are expected to offer stable, comprehensive and high-quality home care services to even more elderly people.
In September 2022, our innovative service projects - "Mind Delight Online Store", "Time Bank. Life Connection Project" and "Keep eTouch" - won three accolades at the Champion for Change Awards jointly organised by the Hong Kong Social Workers Association and the Keswick Foundation. It fills me with gratitude to know that our service philosophy and dedication are being recognised.
In recent years, the challenges posed by infectious disease control, unexpected changes in the weather and cybersecurity threats underlined the urgency of proactive crisis prevention, crisis reporting and the establishment of contingency systems. Through seamless cross-functional communication within our Agency and formulation of preventive measures, we have ensured that our frontline services and their quality remained unaffected. To ensure the safety of our frontline staff, we implemented a safety management system and carried out several occupational health and safety audits. We also took company-wide measures to enhance the safety and health awareness of all staff, in order to improve the occupational safety performance of both our workplace and individual employees.
The continuous progress we have made in our services would not have been possible without the concerted efforts of our staff and stakeholders. I would like to take this opportunity to thank the Board of Directors, as well as the government departments, organisations and stakeholders that have supported us along the way. I am also grateful to be part of the management team and its mission to address the diverse needs of society. As we approach our 70th anniversary, 2024 will be a year to unite different forces, strengthen our service quality and acknowledge our achievements, as we look forward to the future. My colleagues and I will remain steadfast in our commitment to providing high-quality services and ongoing innovation. We will pull together and work towards our common mission of serving the community.